Last of the Clippers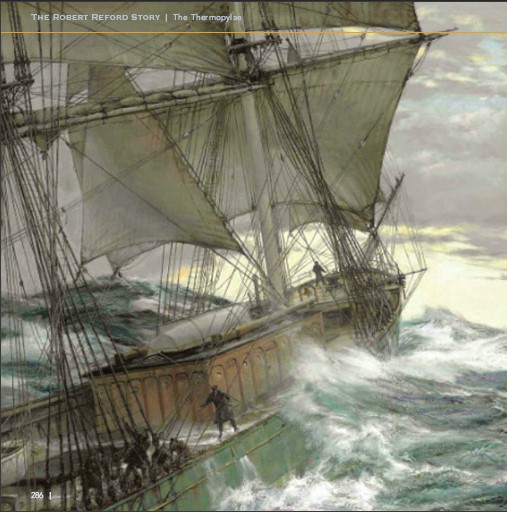 The Thermopylae's Canadian Odyssey
Speaker: Alexandre Reford, historien

When: Thursday, April 15, 2021, 19:30 to 21:00

Where: In virtual mode

For this lecture you must register in advance using the following link:

(the link will be supplied here one week before the lecture)

Select your Zoom language preference at the bottom right corner of the page.

After registering, you will receive a confirmation email containing information about joining the meeting on April 15. Keep this new link as you will use it to connect on the day of the virtual lecture. You could join around 7:15 p.m. giving you enough time to set in. The lecture will start at 7:30 p.m

Lecture in English followed by a bilingual question period.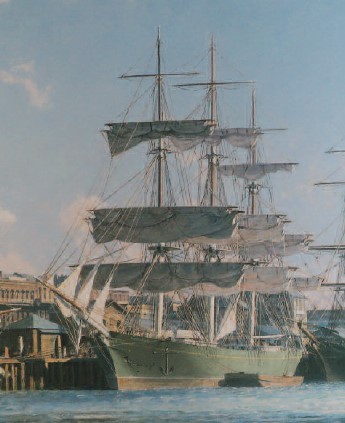 Scouring for a ship that could get a ready supply of rice to their recently opened mills in Victoria, British Columbia, Robert Reford tasked his partner John Dillon to find the right vessel. Dillon was told about the Thermopylae. "Dillon is having much trouble to get tonnage for Victoria," Reford wrote his son, "and has as a dernier resort about made up his mind to purchase a sailing ship. He cabled me the names of several he was offered and we finally decided to bid on one called the Thermopylae…she is in fact one of the famous Aberdeen clipper tea ships…"
So began Robert Reford's odyssey as the owner of the one of the fastest and most famous sailing ships ever built – the Thermopylae. Rival of the Cutty Sark, she was beautiful, sleek and fast, built to get the finest teas from China to the teacups of Britain's aristocracy. Decades after her launch, Robert Reford bought her to transport rice to his new rice mill in Victoria. It was a short-lived and most disastrous investment. It brought Reford and his Montreal shipping agency and rice milling firm fame if not fortune. Historian Alexander Reford will tell the story of this fascinating episode in maritime history of the last of the clipper ships.
Alexander Reford is the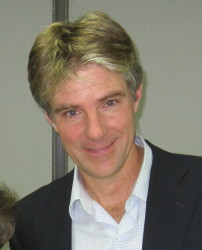 director of Les Jardins de Métis / Reford Gardens. Educated at the University of Toronto and Oxford University he is the author of several books on Quebec history and gardens. He is a frequent contributor to the Dictionary of Canadian Biography and is the author of the biographies of Lord Mount Stephen and Lord Strathcona and his great great grandfathers, Robert Meighen and Robert Reford.
Des jardins oubliés 1860-1960,
Guidebook to the Reford Gardens,
Au rythme du train 1859-1970,
Elsie's Paradise – Reford Gardens,
Treasures of Reford Gardens - Elsie Reford's Floral Legacy,
The Metis Lighthouse.
===========================================================